RÜCKENWIND
Communication concept, Website concept,
channel strategy and production for Austria's newest
cooperative association.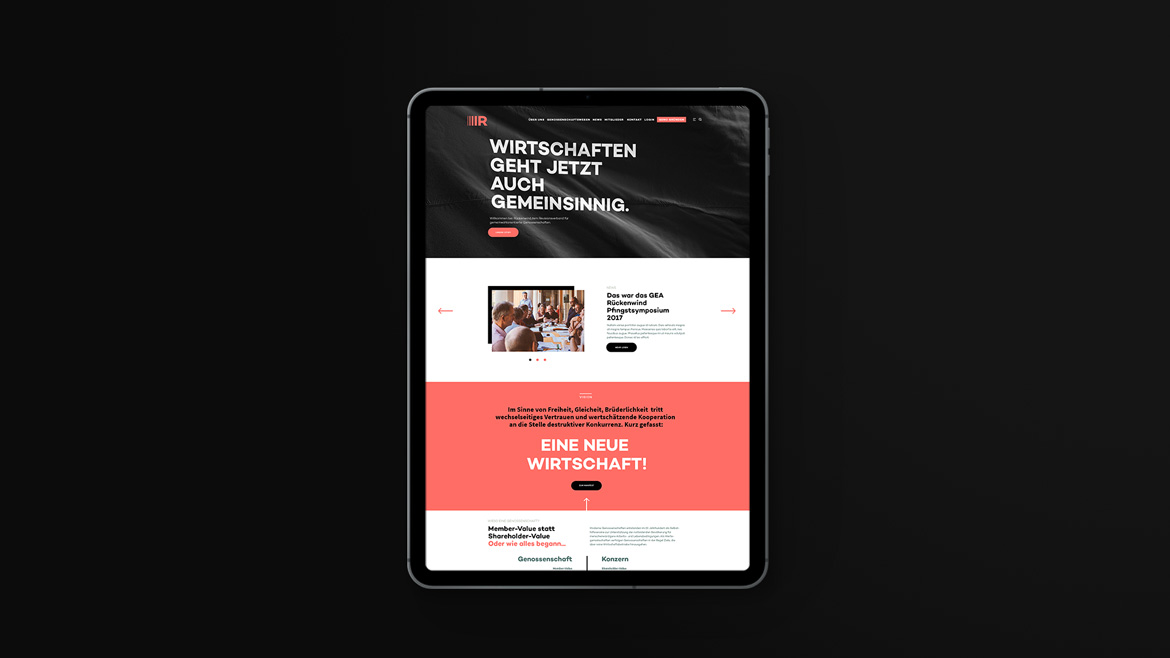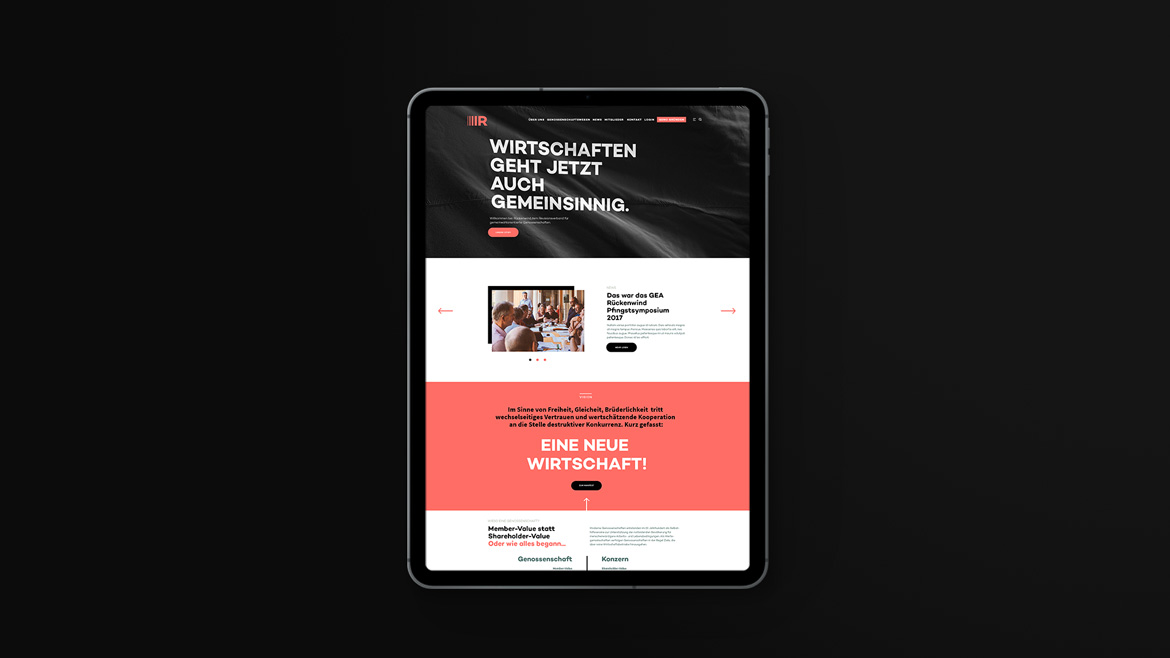 Overview
Rückenwind is a cooperative association started by Austrian entrepreneur Heinrich "Heini" Staudinger. My job was to do a communication concept and to build the corresponding channels, first and foremost the official website. The Rückenwind brand stands for a movement of people who don't see a future in the current capitalistic economy and who build new solutions cooperatively. The aim was to create a language, as well as a visual style, that underline the revolutionary aspect of the the first cooperative association founded in more than a 100 years in Austria.
MEMBER INTRODUCTION VIDEOS