BRENNSTOFF
ONLINE
How to bring an established print
magazine online.
Overview
Brennstoff is a print magazine published by GEA Waldviertler with an edition of 300.000. Its intention is to gift clients with poetry and philosophy instead of advertising and by that add value to their lives. The aim of this project was to transfer the spirit of the »philosophic illustrated« into the online world and enrich it with multimedia content, build a growth strategy and build an organisatorial structure around it. As the project lead, I was responsible for strategy & positioning, channel strategy & development, content strategy and growth strategy. Besides that, I acted as head of content in the starting phase, responsible for translating print into online content, team building, content orientation and audience growth.
Credits
Strategy and Production: Manuel Gruber
Positioning / Growth Strategy: Manuel Gruber, Henric Wietheger
Art Direction / Webdesign / Interface Design: Sandra Reichl
Web Development: Harald Atteneder / Urbantrout.io
Editorial Design & Chief Editor Brennstoff Print: Reinhard Thalhamer / Moreau
Platform & Content Strategy
Translating the Brennstoff print magazine to online was not an easy task. A big number of different genres and formats needed to find their place on the website and several columns, as well as multimedia content, should be added already at the start. We decided to use a step-by-step approach in the platform architecture. First step was to find a way to depict the current print issues, as well as an archive of more than 50 issues and additionally push print, as well as newsletter subscriptions. In the next steps we added a multi-format frontpage, a column landing page, as well as landing pages for individual columns and content series.
Channel development
After intensive research, especially concerning the existing target audience as well as potential future audiences, we decided to use Facebook as our main social media channel, while we consistently grew the official newsletter.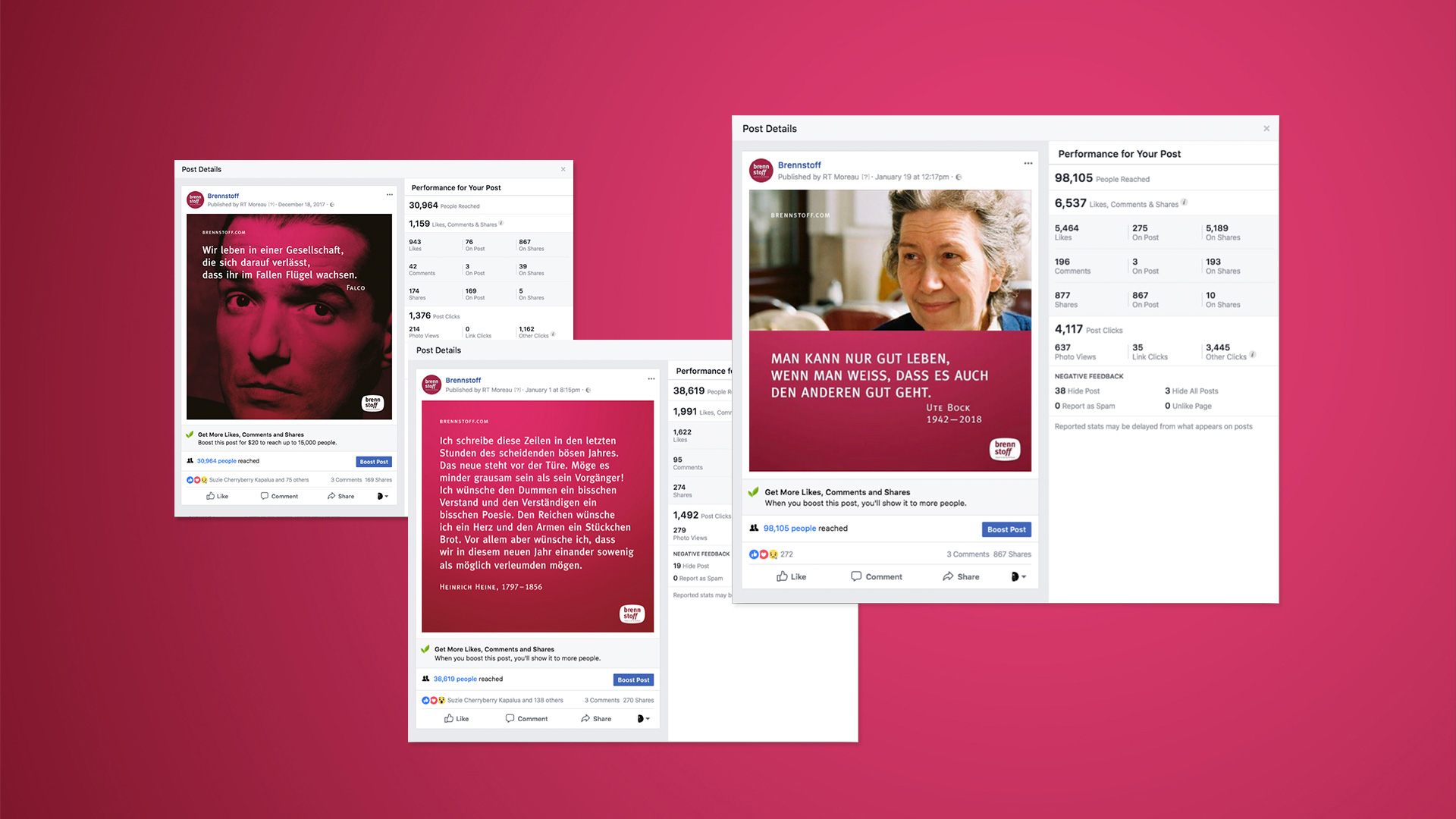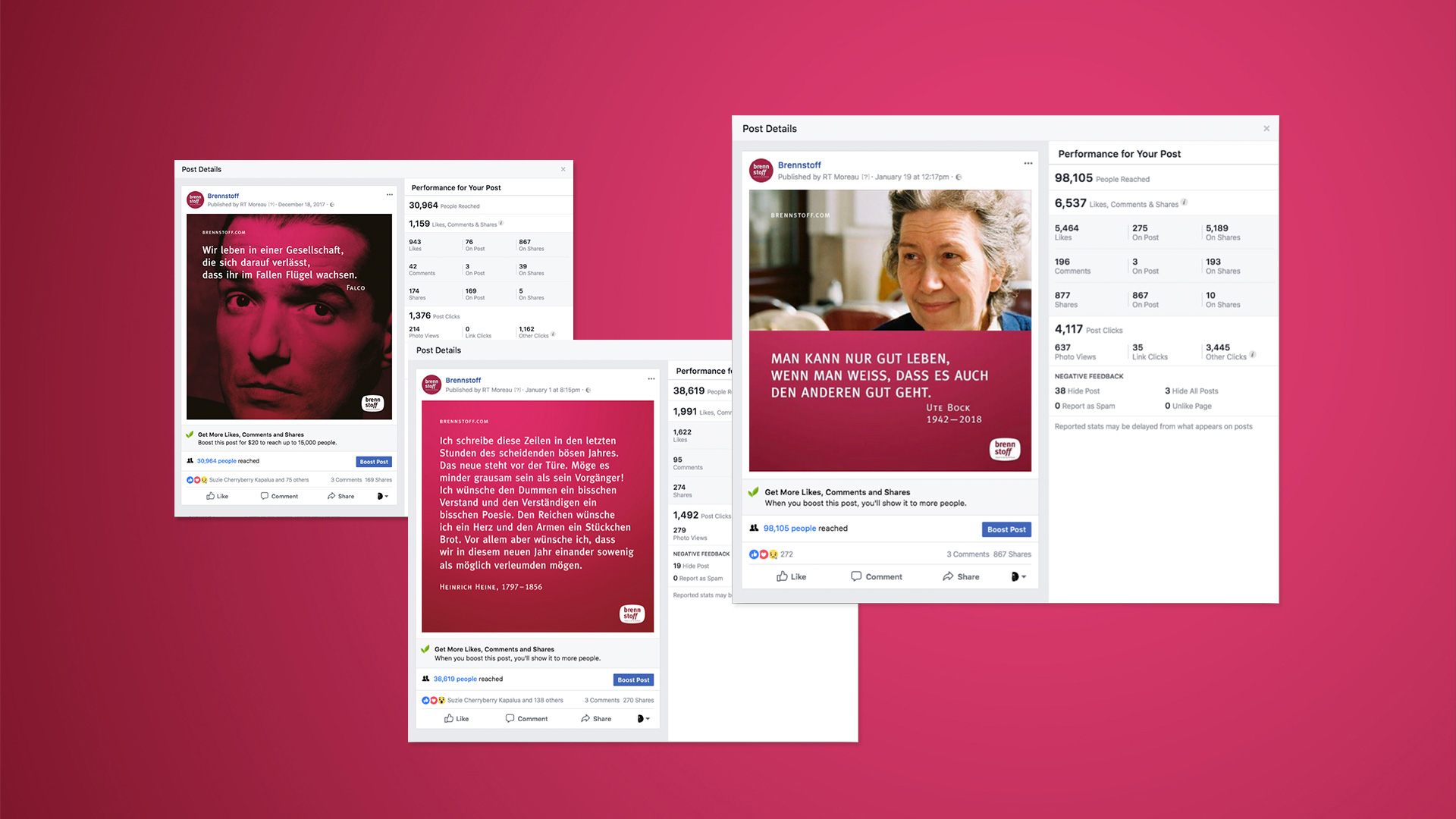 Growth Strategy / Social Media Management
One of the core tasks after the channel creation was growth strategy. The main drivers for conversion were GEA Waldviertler's strong existing company social media channels, as well as the exisiting list of print subscribers. On the platform itself, we used subscribe pop-ups on first use to gain newsletter subscribers and facebook fans. Once a core audience was formed, we started creating a (visual) language that was translated from the existing print product.